Product Range
DUAL MEDIA FILTER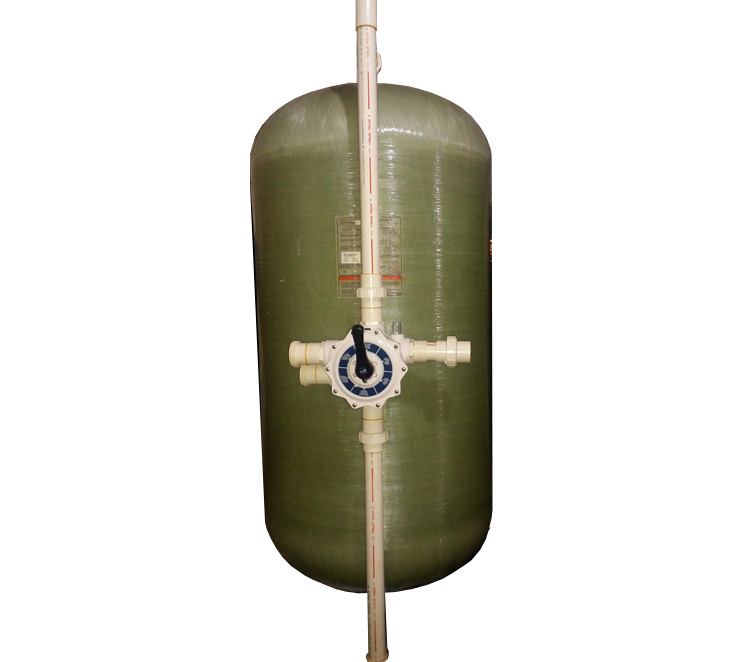 Dual Media Filter also called as mechanical filter is composed of deep-bed system with multi layers of media in the tank. The major media to be applied in the system of sand and anthracite. The lightest and coarsest material is located at the top layer of bed for the removal of the largest suspended particles, while the heaviest and finest one is located at the bottom layer of bed to remove smaller one present in the source water.

The sand usually acts as a form of chemical treatment that, when in contact with soluble iron in water, reduced the iron from the soluble form to an insoluble form that will precipitate out of solution. The anthracite then can filter both the precipitated iron out of the solution as well as other entrained particles that have entered the water source. The combination of anthracite and sand together can remove a majority of suspended particles greater than 10 microns in size. After treatment, the SDI (Silt Density Index) is reduced and the turbidity reaches less than 3 from 20. The systems require backwashing to remove the accumulated contamination of suspended particles and rinsed by down flow clean filtered water before use in order to extend bed life.

Dual Media Filtration is widely used in the water pre-treatment, which available with Automatic and/or manual operational features. The tank material fiber glass reinforced plastic and stainless steel & Mild steel.